We've all been there, haven't we? You're packed and ready for your (insert purpose of trip here), you've booked a taxi using (insert app of choice) and you're staring obsessively at your phone screen, tracking the moving car icon on the map and fidgeting away the minutes until your driver arrives (if you're in Bengaluru this scenario doesn't apply to you, because you'll never find a cab ha ha). Once they've called and messaged about a dozen times, you go downstairs with all your luggage and make straight for the car's boot, which you open… to find a CNG tank leaving room for little more than a handkerchief.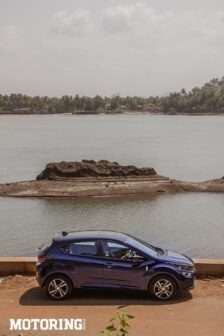 The driver points to the rooftop luggage carrier, ignoring the fact that a steady rain is falling. You think of a few choice words, don't say them and then stuff your luggage into the car's cabin, where you spend the next hour sitting at an awkward angle. Extra points if you have a travelling companion, because then you both have to pretend you're having a smooth ride to the airport in a sardine can, when in actual fact you'd rather just cancel (insert trip purpose again).
I may have exaggerated a wee bit here and there, but you get the gist — cars powered by CNG are often deemed impractical because they have no boot space to speak of. Tata Motors has decided to shake things up a bit in this regard, and one of the two most important aspects of the Altroz iCNG is the fact that it has 210 litres of boot space; this is enough for a pretty decent amount of luggage, I can confirm. How this has been achieved is the other important aspect of the car — the space under the boot is where the twin CNG tanks go. Yes, there are two smaller tanks (instead of a single large one) with a combined 60-litre capacity, and this configuration is what has freed up boot space. This should also mean a real-world range of around 800 km (TaMo says the ARAI fuel economy numbers for the car aren't in yet); with a 37-litre petrol tank as well, it's probably safe to say that range and fuel costs aren't going to be issues. What about the spare tyre, you ask? It's mounted under the floor of the tank bay.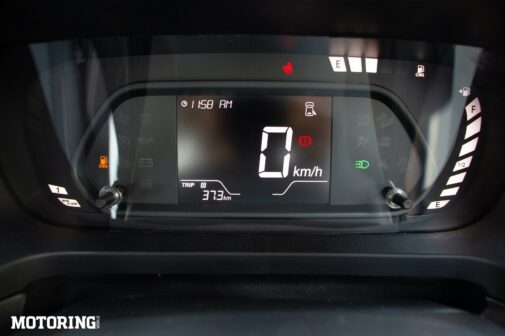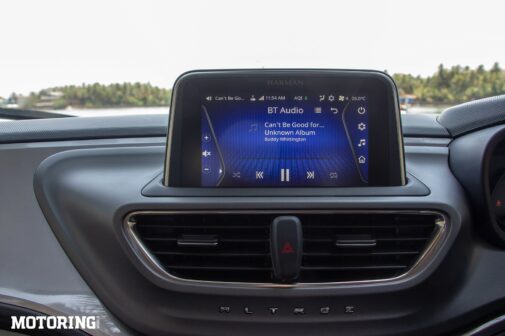 TaMo also claims that the CNG system has been through gruelling tests to make sure that it's safe; to that end, per the brochure, there's 'advanced materials', a fire extinguisher under the driver's seat, a micro-switch that cuts off the ignition when the fuel flap is opened, leak detection and thermal incident protection, which cuts off the supply of CNG to the engine in case there's a fire and releases the CNG into the air via a nozzle. You'll have to take their word for it, I suppose; I must confess I always feel a little uneasy in CNG-powered cars, what with their exposed tanks. Anyway, onwards.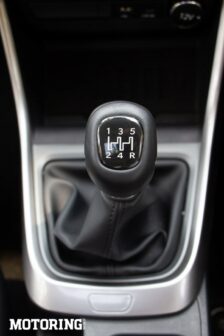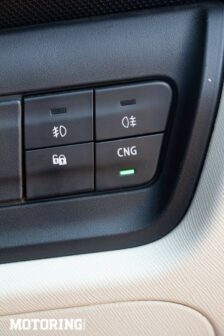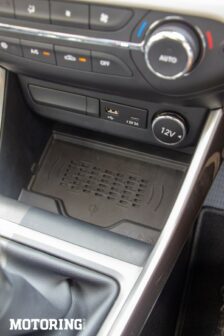 I don't need to tell you what the iCNG looks like, because it looks like an Altroz — to wit, a well-proportioned hatchback that still looks as fresh today as it did when launched; I will go as far as to say that that it's the best looking hatchback in its class. It's also indistinguishable from its stablemates, save for the iCNG badges.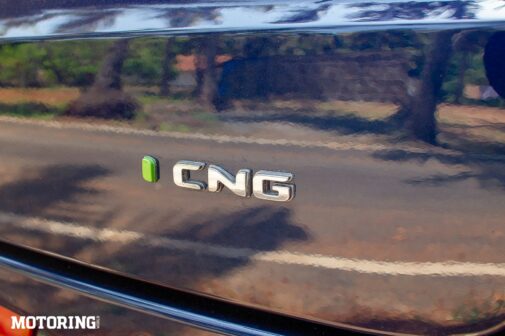 Variants begin at the base XE and go up to the range-topping XZ+O(S), which is a bit of an alphabet soup; this is the variant I drove around southern Goa. Inside, it's the same as any other top-variant Altroz and as such gets the kind of features you would expect — a somewhat small touchscreen infotainment system with wired Android Auto/Apple CarPlay and What3Words navigation, connected car tech, a reversing camera, cooled glovebox, air purifier, Harman Kardon audio system, a very efficient automatic climate control system, leatherette seats, mood lighting, TPMS, wireless smartphone charging and a bunch more. You also get a sunroof that can be opened/shut with a variety of Hindi and English voice commands, a gimmick that is entertaining for a short while. There's plenty of head, elbow and leg room, as always, so no problems on the cabin front.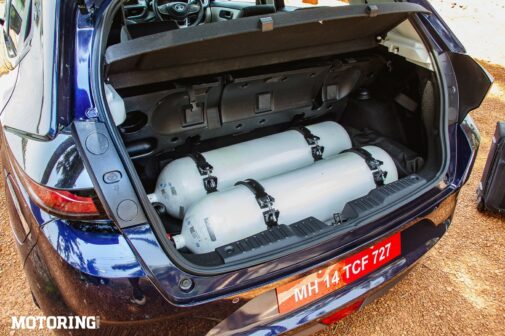 Tata's 3-cylinder, 1.2-litre Revotron engine does duty here, and it offers slightly different power and torque outputs depending on whether you're in petrol or CNG mode — 86.8 bhp@6000 rpm/11.72 kgm@3250 rpm and 72.5 bhp@6000 rpm/10.5 kgm@3500 rpm respectively. None of these figures will set your pants on fire, either on paper or in real-world driving, but that's not why you're buying a CNG-powered car; what you're looking for are fuel efficiency and low running costs, with anything else coming as a bonus. Unusually for cars in this category, the Altroz iCNG starts up in CNG mode rather than petrol, and you can't really tell the difference. Like any 3-cylinder engine, the powerplant sounds a bit rough around the edges at startup and when you accelerate, but not in a deal-breaking manner; you'll get used to it soon enough. A single ECU decides when to switch between petrol and CNG modes while you're on the go, and that process is seamless; I certainly couldn't tell when it happened.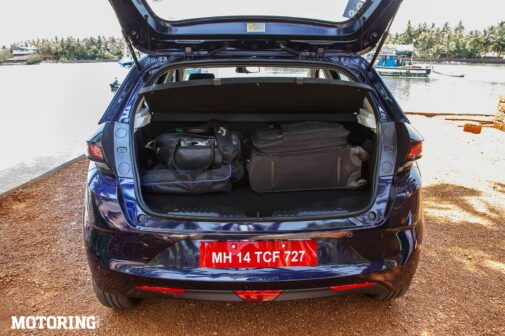 You'll definitely be able to tell the difference between the modes after you go from petrol to CNG, because there's less power and torque on offer. Peak power and torque arrive rather high up the rev range in both modes, so this is an engine that needs to be pushed hard if you want to get moving rapidly. The 5-speed manual gearbox has a smooth action, but there's a noticeable, momentary dip in motive force once you shift into a higher gear; giving it some gas gets things back on track again. Around town, the engine is quite happy at low speeds, and if you find the right road, holding 100 kph is no problem either; you begin to run out of steam somewhere after 120 kph. The ride quality is a touch on the stiff side — which is something I appreciate — and the car handles like it always has, with solidity and assurance. Again, you're not going to buy this car because you want hot-hatch fun.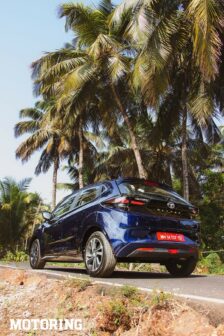 I was pleasantly surprised by the Altroz iCNG — I didn't expect very much of it, but it exceeded my expectations. I would have no problem recommending it to families who drive mainly in urban conditions; indeed, the car is good enough to simply be thought of as another powertrain option, rather than 'Oh, but it's CNG-powered.' With prices ranging from Rs 7.55 lakh to Rs 10.54 lakh (ex-showroom, introductory), it's a value proposition; most importantly, it's safe and it's also practical, roomy, good looking and feature-laden. It's not entertaining to drive, but I'm willing to bet that's a tradeoff that its potential buyers will be more than willing to live with.
AUTODATA
Tata Altroz iCNG XZ+O(S)
POWERTRAIN
Displacement:
Max Power:
Max Torque:
Transmission:
1199cc, I3, CNG
86.8 bhp (petrol)/72.5 bhp (CNG)
11.72 kgm/10.5 kgm
5MT
DIMENSIONS
L/W/H (mm):
Wheelbase:
Ground Clearance:
Kerb Weight:
Fuel Capacity:
3990/1755/1523
2501 mm
165 mm
1115-1181 kg
37 litres/60 litres (water capacity)
PRICE
Rs 7.55-10.54 lakh (ex-showroom, introductory)