Right at the beginning of this report, I must say that I will miss the Hyundai Verna as it has been my long-termer for the better part of four months. The Verna was a bigger car than the ones I have been used to, but the larger size and the more powerful engine only served to surprise and delight. The Verna's biggest highlight isn't that it was the best, but the fact that even in this super-competitive segment, it has evolved strongly ever since its introduction. This progress has been positive and my experience with the Verna has been great, right from fine mechanicals, to a smooth and powerful petrol engine, and a slick manual transmission with six cogs. Earlier, I had the Aura as my long-termer moving up to the Verna made my everyday grind more comfortable and safer for travel and shoots.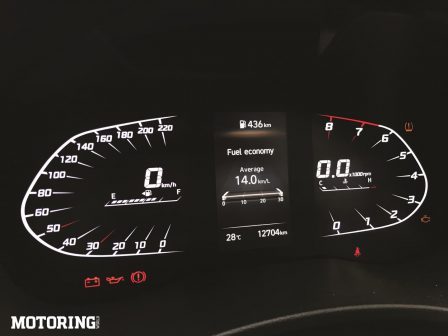 Also, with the abundance of speed cameras dotting the Pune-Mumbai Expressway, the cruise control was a big boon. I would set it to speeds a tad below 95kph and let the Verna's engine cruise in the top gear keeping my pocket happy with no speeding tickets and also returning great fuel efficiency. In real-world conditions, the Verna would return between 14-15 kpl which, as I hear from my dad and many other friends in the business, is a very solid figure capable of putting to shame many a large hatchback.
I enjoyed the fuss-free nature of the car but if there's any detail to frown upon then it would be the TPMS feature that would throw up an alert for low tyre pressure despite having factory reset it to no punctures. That light always gave me the shivers, staying on most of the time, making me check tyre pressures (they were always correct) on every drive out of town which was practically every alternate day. Nonetheless, to say that I will miss it in more ways than one is an understatement!
Logging IT Out
Hyundai Verna

Lightens you by:

Rs 12.97 lakh (on-road, Mumbai)

Odometer reads:

12,704 km

@HyundaiIndia #MotoringVerna