Like the overwhelming majority of kids anywhere in the world, my first tryst with speed also happened on a bicycle. Between the ages of seven and seventeen, I went through three bicycles and went everywhere on them. As with anyone filled with the heady fuel of youth, my legs barely even noticed pedalling through a 30-km trip back then. The city used to be far emptier, as was my head, and the bicycle was the first machine that taught me the importance of wandering. As fast as possible, of course. And 22 years after I permanently swapped pedals for engines, Hero Cycles asked if I wanted to ride their F3i e-cycle. And the memories came flooding back.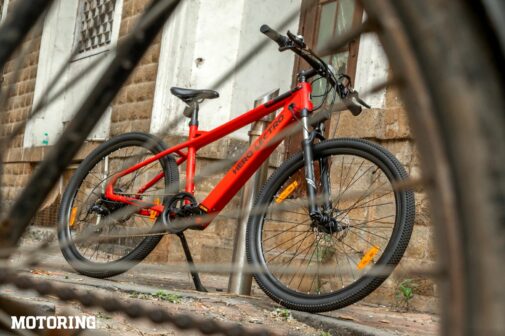 Well, to be honest, lactic acid flooded and set my legs on fire long before the memories returned. At that point, I was hugely grateful for the throttle that let me rest my legs and still move along at around 25 kph. Using just the throttle for the rear-hub motor gave me a range of 23 km, quite a bit more than I used during the time the cycle spent with me (and that's with the inevitable burnout attempts). Also, for the most part, I preferred using the high mode of the electric pedal assistance, what Hero Cycles calls Pedelec; this setting was the most comfortable one for me and it also offered a greater range of 30 km. Hero Cycles claims a maximum range of 35 km, though I bet that's for a rider who weighs less than the 90 kg that I do.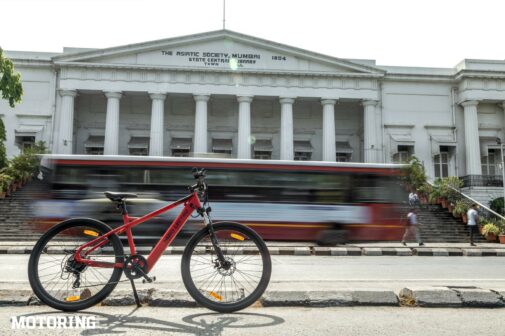 Still, for the 10 km or so that I pedalled the F3i for at a time, I found it to be a fun machine. Also, there's still something to be said for getting further down the road on your own steam and sweat. The F3i only made that process a whole lot easier, while still letting me choose how old I wanted to feel that day. To control the electric assistance, an RFID key activated the control unit on the left; this held the buttons for power, modes, headlight, and a bar graph for battery life. Connecting the F3i to my phone via the Hero Lectro app opened up even more data, a handy feature for sure, even if I used it only twice because I usually left the phone at home. Didn't need a phone on the cycle 22 years ago, and I still don't need it today.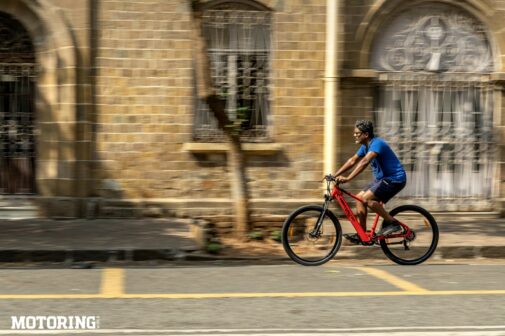 The F3i's bright-red frame was certainly striking to look at, and the 7-speed thumb shifter was pretty cool, too. There was also a separate button on the right to activate the throttle in case of the many exhaustion emergencies. The preload-adjustable and lockable front fork did its bit to stave off the bumps, but not as much as the big 29-inch wheels. I didn't feel the need for rear suspension, either. Helpful features also included a quick-release front wheel, which allowed the Lectro to be stuffed inside a car. Less helpful were the handlebar grips that kept rotating and slipping off the 'bar. Also, I did wish that the F3i's seat was plusher and also that the handlebar was taller for my height. On a machine that costs Rs 42,999 on the Hero Cycles website, I'd expect these niggles to not exist right out of the box.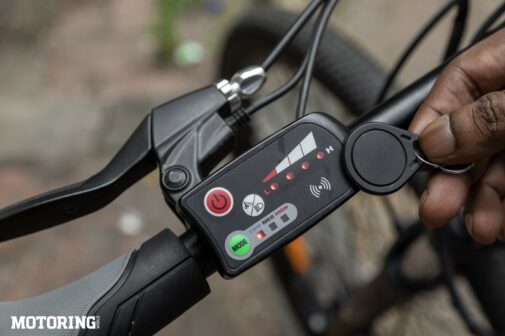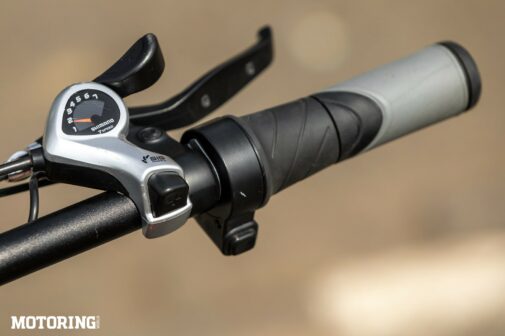 Also, the F3i may have had 160-mm disc brakes at both ends, but they refused to let me pull off antics like slides and stoppies. They did work all right for regular riding, though. But that's never enough, is it? So it helped that the F3i was stable and nimble enough to be enjoyable despite the few ergonomic and dynamic shortcomings. Corners were taken with the inside pedal high up and the outside pedal weighed down, and the F3i sailed through like a champ as the big wheels kept it true to its line. And the electric assistance kicking in every time, no matter which gear I was in, made it just so easy to ride. That ease is what made me want to ride it even more, never mind that I'm no longer fit for any strenuous physical activity. And even I knew that something like the F3i could actually help me get back on track. That's a realisation that's difficult to put a price on, no?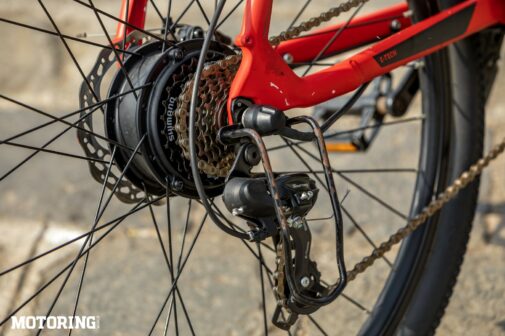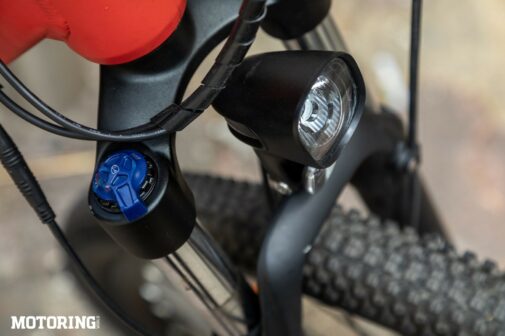 Then again, on the cycle, the noise and danger of traffic were so intensified, I had about 50 second thoughts every time I took the F3i for a ride. After a few rounds of needless honking and cars speeding past inches away from me, I stuck to the internal lanes in my area, subject to the nonexistent mercy of stray dogs against my bare calves. It's really not easy riding a cycle in Mumbai unless you live in a posh area, and I imagine it's the same for every city in India. You could take the cycle out of the city, sure, but that then becomes a weekend activity and not daily exercise. Could you commute on it? The cycle is up for it, but you'd need stronger nerves than mine. And before I forget, the liberal use of alloy in the F3i's construction ensured that I could haul it up to my first-floor flat for charging.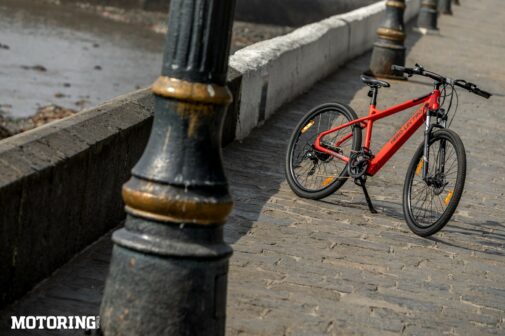 Speed may not be the cycle's forte anymore, but nothing rides me straight into nostalgia like having pedals. It's a simple machine, now with electric power, convenience and flexibility. The e-cycle is an intriguing concept – then I realised that because of that battery and hub, I was riding a literal motorcycle, after all. Maybe that's why I want one to run out of breath as and when I please. Hero Cycles has 20 e-cycles on its website, from Rs 28,999 to Rs 1.19 lakh, with varying battery capacities and ranges to choose from. Now, these may not be for kids anymore, but if you're looking to get back onto a bicycle and minimise the effects of several unhealthy years gone by, it's certainly a good place to start. And don't you just want someone to quickly figure out how to make them go faster? I certainly do!