Manual. Yep, that's what I want to start this with. The new BMW M2 comes with a manual gearbox. I think it has been over fifteen years since I drove a new BMW with a manual gearbox. After years of automatic gearboxes, BMW India heard the tiny but consistent voice of enthusiasts asking for a manual gearbox. And they could not have chosen a better car to attach it to. The first-generation M2 was a runaway hit. Small, light-ish and all that M power led it to become the highest ever sold M-car, with over 60,000 on the roads around the world. No pressure, then, on the second generation, right?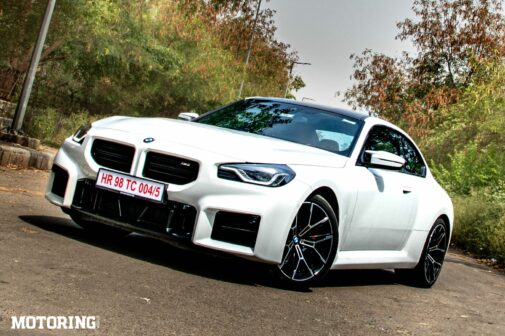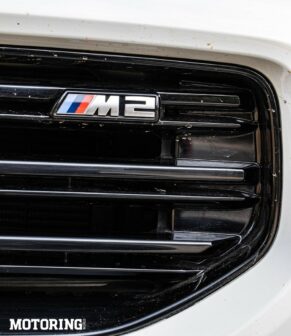 Since BMW's design language is quite the conversation starter these days, let's start with the beauty bits or the lack thereof. Thankfully, the 'grille till you can bear it' approach has been given a miss and the M2's kidney grille is not just bearable but mostly functional, and built directly into the front bumper. The boxy fender flares and wide haunches give the M2 a semi-aggressive road presence. The quad exhaust tips make the rear a little bit interesting, but otherwise the design does not feel cohesive. Sure, photos do not do it justice, but even if compared to the previous M2, this one is more striking than pretty.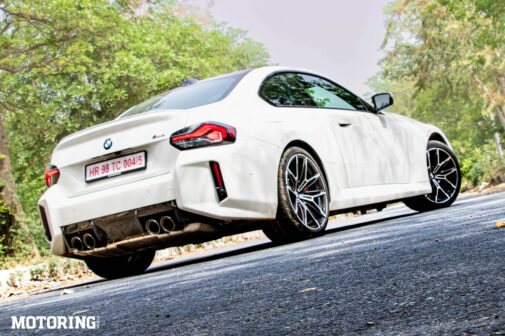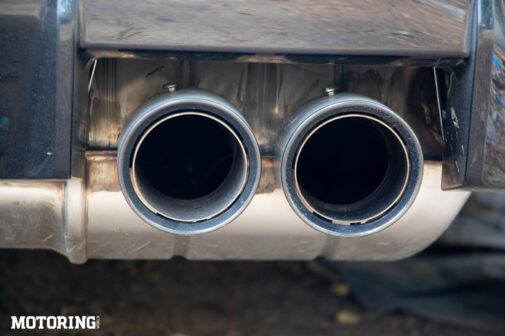 However, it is pretty damn fast. Courtesy of a sweet-sounding 3.0-litre twin-turbo straight-six which makes 453 bhp and 56 kgm, the M2 is proper fast. I did not time it, but the claimed 0-100-kph time of 4.1 seconds is totally believable. Keen BMW fans might know, or care, that this is the same engine that is standard in the M3 and M4, with identical torque but 20 bhp less. Power goes to rear wheels only, which is a lot of fun in an empty parking lot. In Track mode, with all electrical nannies off, the M2 is an eager puppy that wants to get its tail out. That's not to say that in Comfort or Sport you will not enjoy the M2. The M2 is adept at pottering around in 6th gear at 50 kph or hitting triple-digit speeds in the blink of an eye. It is surprising at first, and then extremely addictive.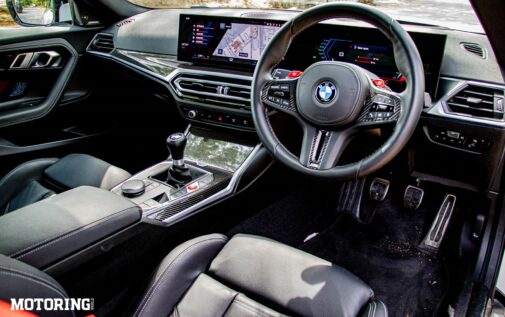 There is a lot of tech at play in the new M2, and I don't mean the touchscreen. A lot of it is shared with the M3 and the M4, and with that pedigree no one is complaining. The C-pillar and boot floor have been stiffened, the front subframe features adaptive dampers from the M4 and the rear ones come from the M3 Touring. Confusing, it may be, since the M3 Touring is supposed to be more comfort focussed, but the ride on the M2 is completely on the sporty side. You will feel everything, the good and the bad, in the M2. The electrically assisted steering is good, but not exciting. There are two bright-red M preset buttons on the steering wheel (short cuts, if you please) for your preferred settings for the engine, brakes and steering. Braking duties are carried on by six-piston calipers with 15.0-inch rotors at the front, single-piston calipers and 14.6-inch discs at the rear, and braking pressure changes with driving modes. Sport was a bit grabby, but something one could get used to.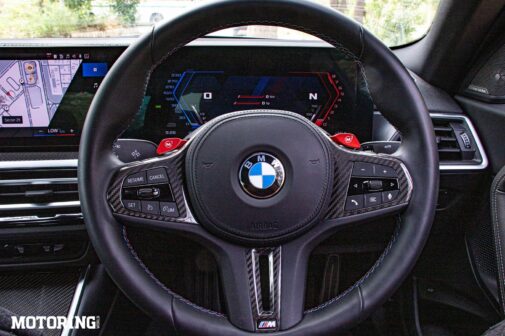 Touchscreens have not been forgotten; it is a modern car, after all. The interior is in line with new BMWs, with a large 14.9-inch touchscreen taking up most of the space. There is a 12.3-inch digital driver display with customisable gauges, cool M badges on the seats and doors, and sporty seats. BMW's iDrive 8 is packed with a bunch of features, and the M2 gets a Drift Analyser feature, too. Quality is top notch, as expected, and there is no skimping on carbon fibre. The M2 gets a decent-sized boot as well, and let's just skip the rear seats, shall we? It is an improved and modern place to be in, but somehow large screens which feel more at home in larger BMWs feel a bit out of place in the M2. I would have liked more buttons and a handbrake, too.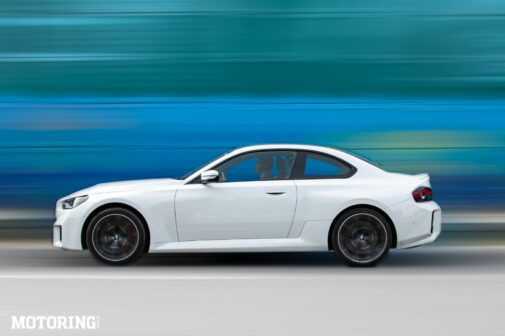 While the many firsts on the M2 could be borrowed from the elder siblings, there are a couple of lasts that could enhance the appeal of this generation. This could be the last pure petrol M car, or the last rear-wheel-drive M car, or the last manual M car; whether we like it or not, we know all these lasts will become a reality soon. With that in mind, the new M2 has a lot to live up to and it does for most part. It is engaging to drive, striking to look at, and belongs to the rare and dwindling tribe of two-door sports coupes. As exciting as the manual gearbox sounds, in peak hour traffic it is quite a work out. Unless, you have easy access to a race track in which case the manual will be a delight. I ran out of road by the time I hit third, every time. And all of those times, the M2 was a delight. It does not have much competition, but at this price you can choose fast four seaters, too, and keep the family happy. But in case you want to be selfish, the M2 will keep you hooked well and good.
PHOTOS S Shubham
AUTODATA
BMW M2
POWERTRAIN
Displacement:
Max Power:
Max Torque:
Transmission:
2993cc, I6, twin-turbo petrol
453 bhp@6250 rpm
55 kgm@2650 rpm
6-speed Manual
TYRES
F/R: 275/35 R19 / 285/30 R20
DIMENSIONS
L/W/H (mm):
Wheelbase:
Ground Clearance:
Kerb Weight:
Fuel Capacity:
4580/1887/1403
2747 mm
123 mm
1725 kg
52 litres