Words by Ruman Devmane
Photographs by Charles Pennefather and Ruman Devmane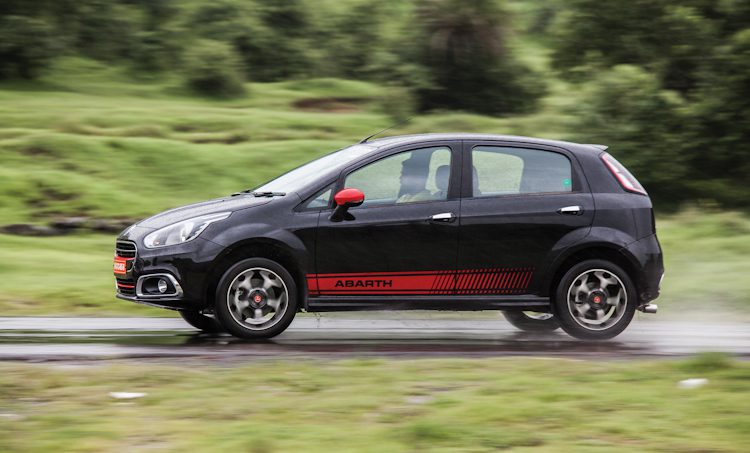 Seat of the pants' is a frequently abused expression in the business of writing about cars. Anything which cannot be substantiated using numbers is credited to said expression and all is forgiven for it speaks the language of the layman. It is, however, indispensable when it comes to putting pen to automotive paper because within that grammatically questionable term lies the real character of a machine. It's all right to obsess over acceleration figures, but when the time comes to go really, really fast, it's the seat-of-the-pants feel you will instinctively trust. Any Italian pizza-delivery boy worth his oregano topping will tell you that.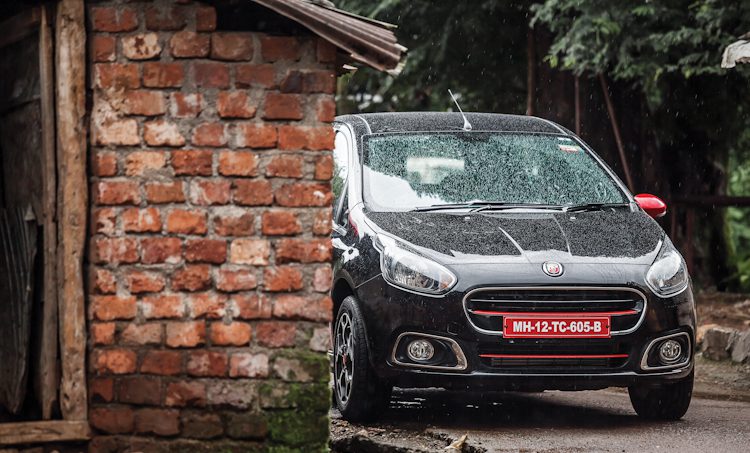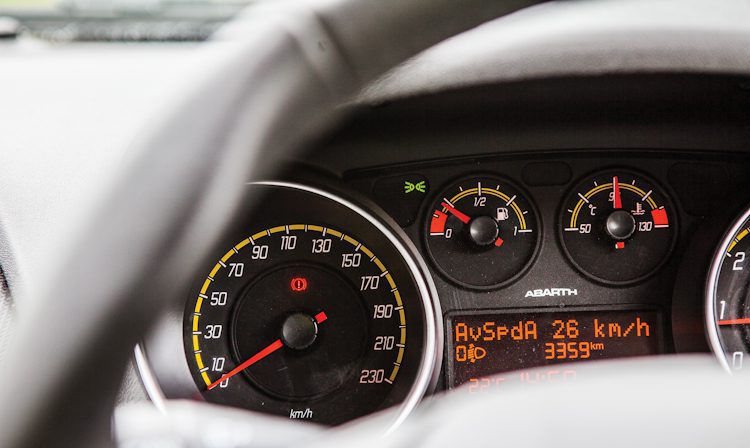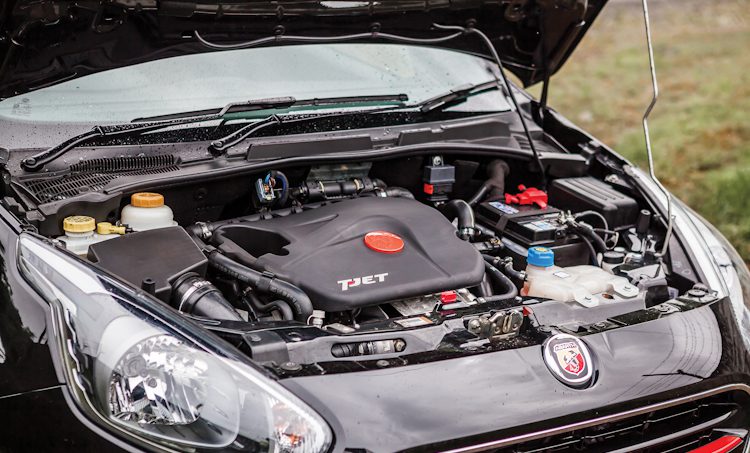 Fiat, it appears, goes strongly by this philosophy, which explains why the ghost of the Palio 1.6 GTX has held its ground against the incessant internet ramblings of college-going lads with BMW Motorsport backpacks for nearly a decade. Not surprisingly, it is Fiat again that thinks the hot hatch deserves a second chance in India and to hammer the point home, it has brought to us the car you see going sideways in the opening pages of this story — the Abarth Punto. Yes, it's for real. Naysayers might find this development a bit startling, but you just can't exorcise style and speed out of an Italian. Thankfully, I 
must add.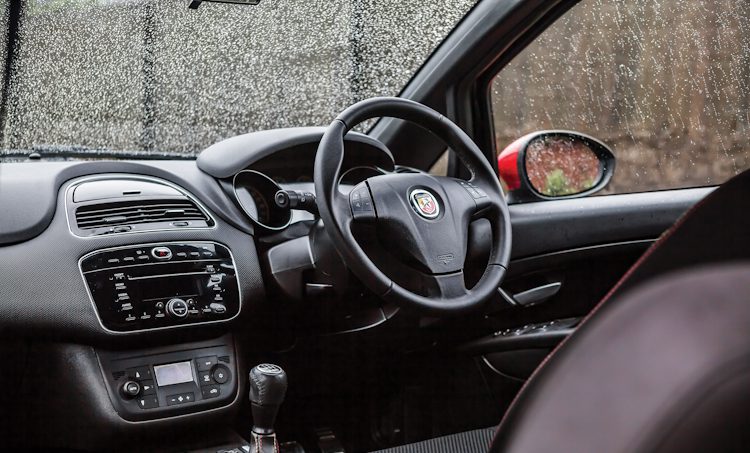 The Abarth Punto, to give you an introduction, is a tastefully built car with a fair amount of visual indicators of its special lineage. On the outside, the scarlet inserts set against a glossy black shell (you can also buy one in a menacing grey, among a few other colour options) complement an instantly recognisable Abarth side-stripe. There's plenty of well-finished, tasteful chrome, too, from the foglamp surrounds all the way back to the exhaust tip. The signature Abarth touches are rounded off with the scorpion-themed 16-inch alloys and, of course, plenty of Abarth badging which will disappear in no time if your car sleeps the nights on the streets.
You won't mind letting the petty thieves make a quick buck because the real deal is what lies under the hood anyway. With 143 bhp making itself present at 5500 rpm thanks to some clever work by Abarth engineers and a very impressive 21.5 kgm from 2000 to 4000 rpm, you'll be booked for far more serious crimes than stealing badges, if that sort of thing interests you. The well-endowed motor is mated to a 5-speed manual gearbox, which transfers power to the front wheels and that sums up the firepower that rests under the hood.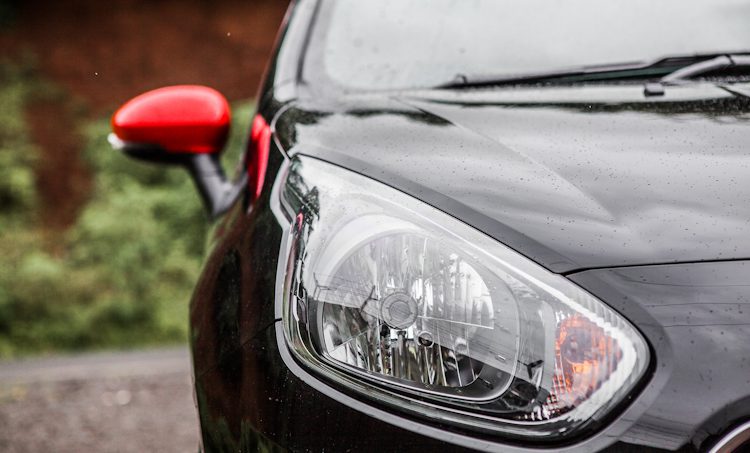 The Abarth treatment, thankfully, is not limited only to the aesthetics and engine. To begin with, it gets 16-inch rubber (195/55 R16) which is tremendously grippy and a very welcome addition is that of rear disc brakes, which provide precious braking power. It also runs mildly stiffer springs than the stock Punto, which help in coping with the higher speeds this Punto is capable of. The steering, thankfully, remains a hydraulic power-assisted unit in the interests of feedback and Fiat has lowered its ride height by 30 mm, bringing the ground clearance down to 155 mm for reasons genuinely related to handling rather than aesthetics. A lower stance would have made more of an aesthetic impression, to be honest, since the gaping wheel arches are perhaps the only eyesore on the car. For all practical reasons, however, this is how the Abarth Punto will make it to the showrooms.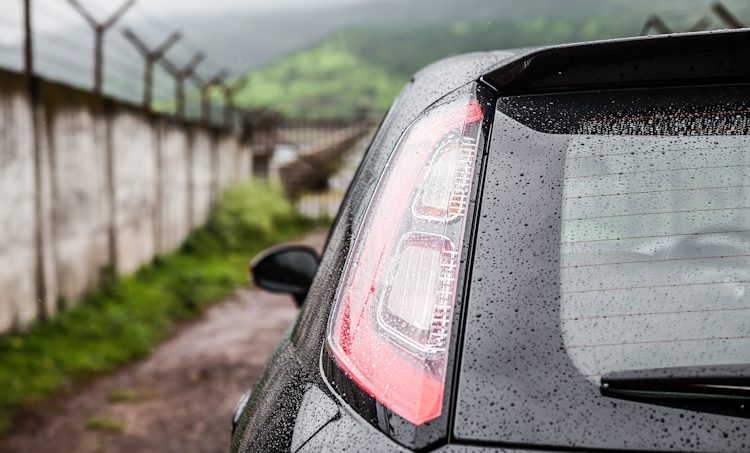 My objections to the wheel arches were short-lived because at 2000 rpm, with the throttle pedal pinned against the firewall, things became clear rather quickly. It is at this precise point of the engine's rev-range that the turbocharger comes alive and begins force-feeding the 1.4-litre T-Jet engine with alarming intensity. The steering wheel gives away mild but serious indications of torque steer and the metallic rasp of the engine only gets more vocal. The speedometer appears to be going places a Punto is not expected to and at this point, with a tight right-hander approaching, I tense up a bit. Front-wheel drive can be an absolute dampener exactly when you don't want it to. A tree in the central suburbs of Mumbai will willingly confirm this theory, if you like.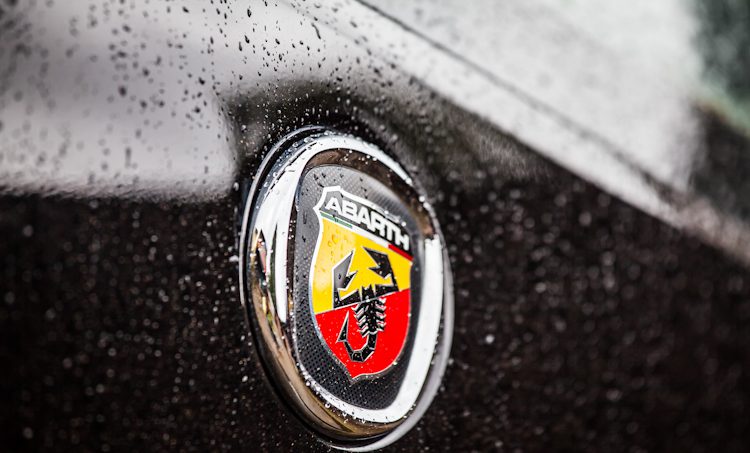 Fortunately, none of my worst fears come true. With four disc brakes hard at work, the Punto does a negligible jiggle at worst and then simply points its nose towards my intended direction of travel. If spending time behind bars fascinates you, you can even pull the handbrake for that crucial second or two just as you hit the apex and watch how gracefully the Punto powers its way out. It's not every day that you can say such things about what is expected to be a sub-Rs 10 lakh car, right? It's borderline cheeky, this car, and while it's the perfect recipe for getting into trouble with the law, you can seek some consolation in the fact that you will never bring the life of a tree to a premature end.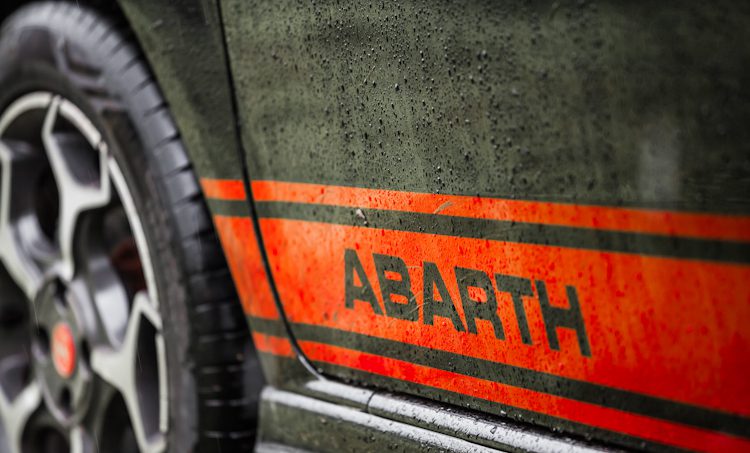 The Abarth Punto is by no definition a supercar, but as a driving package it is intensely enjoyable. Historically, too, most Abarths are engineered to make everyday driving a whole lot of fun and this description fits the Punto like a racing glove. It has lost nothing on practicality and, if you must ask, it will still return upwards of 12 kpl if you drive with a light foot on the highway. But when it really matters, whether on that midnight airport run or a Sunday morning hill climb, this car just won't disappoint. That it looks great is obvious, but it will make you look great, too — and that's not something many other cars with a similar or even higher price tag can do with as much ease.
All right, so I wish the interior felt a bit more special and a set of snug, sporty seats would really help matters since this car really can handle. But if you look at the Abarth Punto as the starting point for a project car, it really makes a lot of sense. All you need to add is a set of larger wheels, a louder exhaust, a Momo steering wheel and what you'll get is a front-wheel-driven Ferrari off-shoot you can drive to work every single day. Looks like the ghost of the Palio 1.6 GTX can finally be laid to rest.