Close to a thousand riders gathered in New Delhi on Saturday to celebrate the 1000th MotoGP race landmark with an exhilarating bike rally. The motorcycle racing fever begins to grip India ahead of its first-ever MotoGP race, scheduled to take place at the Buddh International Circuit in Noida from September 22nd to 24th.
This weekend's French Grand Prix marks a significant achievement in the history of MotoGP since the first event was held 74 years ago. Motorsports enthusiasts and bike riders joined in huge numbers to pay tribute to the sport's remarkable milestone and made the rally the talk of the town. The motorcycle rally, hosted by Fairstreet Sports and convened by xBhp, is the first of many such events being organised in the build-up to the historic MotoGP India round — the 'MotoGP Bharat'. Riders gathered at the JLN Stadium to begin the rally and showcased their skills before moving towards Gurugram.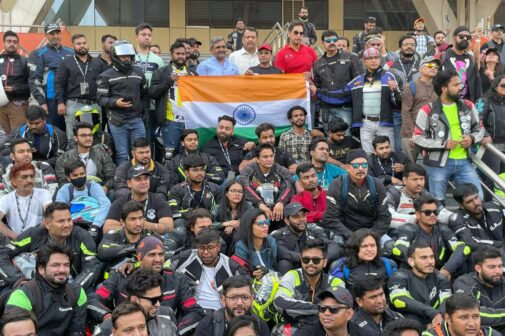 The ongoing MotoGP 2023 season, which witnesses 20 races across 17 countries, will visit India for its 13th race as the country makes its debut on the racetrack. Indian fans will get a once-in-a-lifetime opportunity to experience the exciting action where 11 teams and 22 riders compete for the podium. The rider lineup includes Francesco Bagnaia of Ducati, Marc Marquez of Repsol Honda Team, Marco Bezzecchi of Mooney, Brad Binder and Jack Miller of Redbull KTM, Jorge Martin of Prima and many more. Stay tuned for more MotoGP updates.